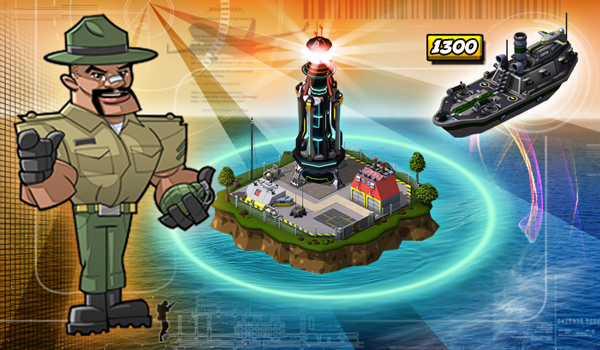 —Image © Zynga
Information
Level Req
Level 15
From
To
February 28, 2013 -
March 24, 2013
"
Act fast and get all 4 Merrimac II Battleships. Go get them now!

Collect the 6 Fusion Reactors needed to keep Seabolt's Luring Lighthouse running. It will lure one enemy battleship every 6 days!




"

—]
Collect 5 of each part per day.
Only 1 part is available to collect per day.
Only one power source is available each day, so make sure you come back every day to collect them all. Buy all to Play Again for the same unit, within 6 days!
Select how many days you have finished collecting 5 of all the parts within.
Other Events
Edit
Ad blocker interference detected!
Wikia is a free-to-use site that makes money from advertising. We have a modified experience for viewers using ad blockers

Wikia is not accessible if you've made further modifications. Remove the custom ad blocker rule(s) and the page will load as expected.