The Hammerhead

—Image © Zynga
Information
Health
125
Tier Class
Tier 3 Unit
Class
Good against
Size
1x1
Defense Area
3x3
Build Time
0d 03:30
Source
Barracks
Upgrade at
Army Research Lab
General Costs
Coins
4,500 Coins
Oil Needed
450 Oil

Market Price
18,125 Coins
Sell for
225 Coins
Parts Needed for Upgrades
Upgrade Blueprints
4-7 Upgrade Blueprints
Altitude Indicators
4-7 Altitude Indicators
Camo Paint
4-7 Camo Paint
Decoder Rings
3-6 Decoder Rings
Upgraded Information
Health
250
Costs

3,375 Coins
00000000000000000337.5

337.5 Oil
3.75 Ore
Build Time
0d 02:37
Information for The Hammerhead
The Hammerhead is an army unit based on the Stryker armoured personnel carrier. It can be obtained after beating The Graves Girls in the battle "Freedom Forces." After completing the battle, the Hammerhead can be built at the Barracks & upgraded at the Army Research Lab. Along with the Vintage Tank, they are the only tanks that does not require Empire Points to upgrade its strength.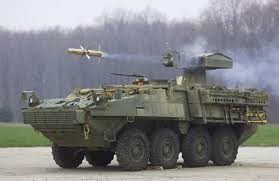 Ad blocker interference detected!
Wikia is a free-to-use site that makes money from advertising. We have a modified experience for viewers using ad blockers

Wikia is not accessible if you've made further modifications. Remove the custom ad blocker rule(s) and the page will load as expected.