Whats This?
-->

Taurus Tank

—Image © Zynga
Information
Health
1750
Tier Class
Tier 9 Unit
Class
Good against
Size
1x1
Defense Area
3x3
General Costs
Empire Points
1,000 Empire Points
Upgraded Information
Health
2100
Information for Taurus Tank
Taurus Tank is available by purchasing only one time with Empire Points via a limited time pop up or by the "New Items" screen in the build menu.
How the Unit is displayed on your Island: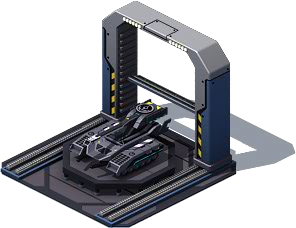 This unit is not Unlock-able a player will receive 1x Taurus Tank upon purchase.
Can't be purchased multiple times.
It comes fully upgraded.
It is the 19th Tier 9 unit.
Gallery
Ad blocker interference detected!
Wikia is a free-to-use site that makes money from advertising. We have a modified experience for viewers using ad blockers

Wikia is not accessible if you've made further modifications. Remove the custom ad blocker rule(s) and the page will load as expected.