September 26, 2011 - October 13, 2011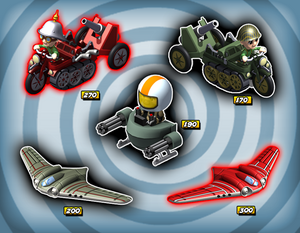 Re-Run:
December 14, 2011 - December 29, 2011
All of these units are actual military vehicles that were used at some point in history! Today we're rolling out the Wasp Infantry, and the Kettenkrad Artillery! We've also rolled out the last unit in the Strange But True content pack: The Horten Bomber!
Strange But True also comes with 6 limited time goals.
---
- Available from September 26th
to October 13th 2011 -

→
→
↓
←
←
Other Events
Edit
Ad blocker interference detected!
Wikia is a free-to-use site that makes money from advertising. We have a modified experience for viewers using ad blockers

Wikia is not accessible if you've made further modifications. Remove the custom ad blocker rule(s) and the page will load as expected.