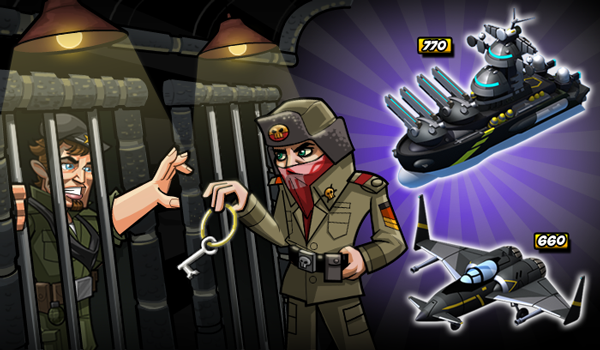 —Image © Zynga
Information
Level Req
Level ?
From
To
Febuary 22, 2012 -
March 8, 2012
Repeatable
Up to 10x
Description
Stolen Steele was the ? event held by Zynga for Empires & Allies.
"
Ten-HUT!

We have a problem soldiers—it looks like Steele has been kidnapped—and by no less a villain than The Eel himself!

The Eel manage to sneak into Steele's Empire and kidnap the man himself...and we're going to be hard pressed to take on enemy forces without Steele's help. Every great Empire needs Allies!

Stolen Steele is a new quest Mini-Series, with 2 branching quest paths and 2 possible rewards—a SpecOps Man O' War Battleship and a SpecOps Fledermaus Fighter!

"
The Stolen Steele event also comes with 11 limited time goals.
---
- Available from Febuary 22nd


to March 8th 2012 -
Other Events
Edit
Ad blocker interference detected!
Wikia is a free-to-use site that makes money from advertising. We have a modified experience for viewers using ad blockers

Wikia is not accessible if you've made further modifications. Remove the custom ad blocker rule(s) and the page will load as expected.