Spec Ops Devilfish Patrol Boat

—Image © Zynga
Information
Health
790
Tier Class
Tier 7 Unit
Class
Good against
Size
2x3
Defense Area
8x9

Main Article > Grave Danger
Information for Spec Ops Devilfish Patrol Boat
This unit is the SpecOps version of the Devilfish Gun Boat. Zynga may have accidentally released this as a Battleship rather than a Gunboat as the "Normal" and "Elite" Version is a Gunboat. It is based on the Sea-Wing/Sky-Wing from Red Alert 3.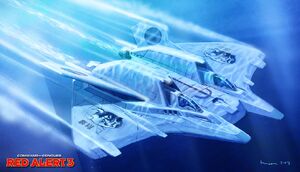 Ad blocker interference detected!
Wikia is a free-to-use site that makes money from advertising. We have a modified experience for viewers using ad blockers

Wikia is not accessible if you've made further modifications. Remove the custom ad blocker rule(s) and the page will load as expected.