The Raven

—Image © Zynga
Classified
Height
5'7"(in platform boots)
Age
37
Gender
Male
Role
President and CEO, Raven Empires
Profile
Feared by his allies, hated by his enemies, The Raven is an unapologetic tyrant who wanted his pet mascot to be an eagle, but he couldn't catch one.
Intel
Millions of dollars in Raven's offshore bank account were just withdrawn by Viper for the purpose of "building my own empire."

Caution

May Contain Nuts
Campaign
Battle
Skull Island
Unlocks
The Raven
The Raven (not to be confused with the unit of the same name) is the main villain and leader of The Dark Alliance. He is the fifteenth (and the last) boss and is fought on Skull Island during 5 stages. After his defeat, The Raven activates the Sun Storm but it is immediately destroyed by The Valkyrie and The Raven is thrown into prison.
The Raven is Scarlett's genetic father.
Both Scarlett and Raven have something that impairs their eyesight.
He is the former commander of the player's island.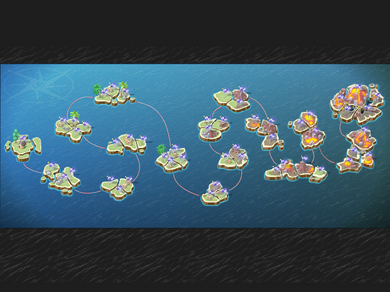 Ad blocker interference detected!
Wikia is a free-to-use site that makes money from advertising. We have a modified experience for viewers using ad blockers

Wikia is not accessible if you've made further modifications. Remove the custom ad blocker rule(s) and the page will load as expected.