Sometimes events are organized that gain you more resources. As of now there is only one event since the the game became available globally.
Up your game
Edit
ATTEN-HUT:
HQ has announced our first coordinated effort against the GRA! This weekend, to test our the event system we're offering a small, but easy to manage challenge! (Friday 6/5-Monday 6/8 at 11:59pm PDT) level up your HQ for a chance to earn 200 Gold and a 1-hour Construction Boost!
Level 20 already? You're already eligible! So keep on fighting!
We'll feature some of our favorite bases on our Twitch show next Friday @ 3pm PDT (Twitch.tv/empiresandallies). Stay tuned here & Twitter for more intel but we recommend you get out there and gather resources to get those HQ's upgraded ASAP! 
For more information: http://www.zyngaplayerforums.com/showthread.php?2813735-Up-Your-Game&p=15533986#post15533986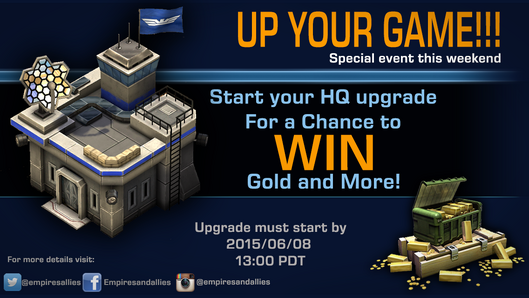 Less than a year

this Event is finished!
After the event
Edit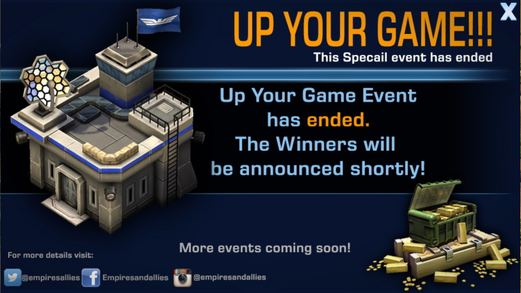 Ad blocker interference detected!
Wikia is a free-to-use site that makes money from advertising. We have a modified experience for viewers using ad blockers

Wikia is not accessible if you've made further modifications. Remove the custom ad blocker rule(s) and the page will load as expected.