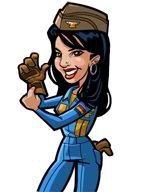 "With the blueprint set complete, we can build the Elite Unit! But are you ready to pilot it?"
Goals
Rewards
Get 10 helicopter training manuals to learn how to fly it
Complete All 3 Goals
Harvest 30 corn for ethanol helicopter fuel
Complete All 3 Goals
Win 15 Battle Blitz battles to sharpen your piloting skills
1x Energy
250x Wood
1x Zynga Zeppelin
Goal Line
---
Ad blocker interference detected!
Wikia is a free-to-use site that makes money from advertising. We have a modified experience for viewers using ad blockers

Wikia is not accessible if you've made further modifications. Remove the custom ad blocker rule(s) and the page will load as expected.