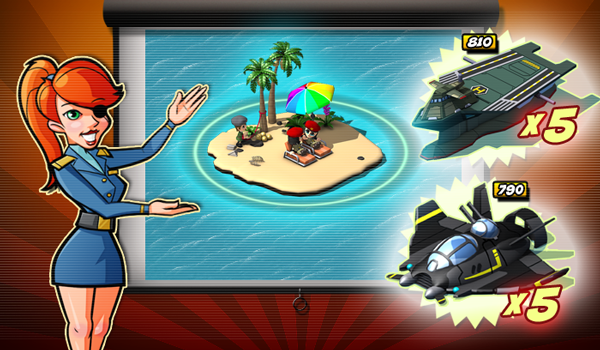 —Image © Zynga
Information
Level Req
Level 12
From
To
April 16, 2012 -
May 15, 2012
Repeatable
Up to 10x
"
Ten- HUT!

It's time to tackle a whole new Mini-series on Empires and Allies! This time, there's Grave Danger in store for you!





What's your challenge?

The Graves Girls are rich, spoiled twin sisters with a penchant for explosives and psychopathic violence. They're fighting over a boy, who happens to be Steele. Gina has kidnapped Steele, leaving Tina in a crazy, violent frenzy, threatening to destroy us all! This is taking sibling sibling rivalry to a whole new level.

Use your best units in battle and put an end to this Now!

Hint: You can progress down both paths at once. The top path will earn you the Loggerhead and the bottom, the Spec Ops Devilfish Patrol Boat.

"
The Grave Danger event also comes with 11 limited time goals.
---
- Available from April 16


to May 15, 2012 -
Other Events
Edit
Ad blocker interference detected!
Wikia is a free-to-use site that makes money from advertising. We have a modified experience for viewers using ad blockers

Wikia is not accessible if you've made further modifications. Remove the custom ad blocker rule(s) and the page will load as expected.