Farm Camp

—Image © Zynga
Information
Level
Level 15
Size
2x2
Bonus Payout
Farming +15%/30%/45% Acceleration
General Costs
Coins
20,000 Coins
Information for Farm Camp
Farm Camp is a Decoration used to accelerate surrounding Farming by 15%-45%, depending on how many battles the player fought in World Domination and Battle Blitz.
Goal Line
Edit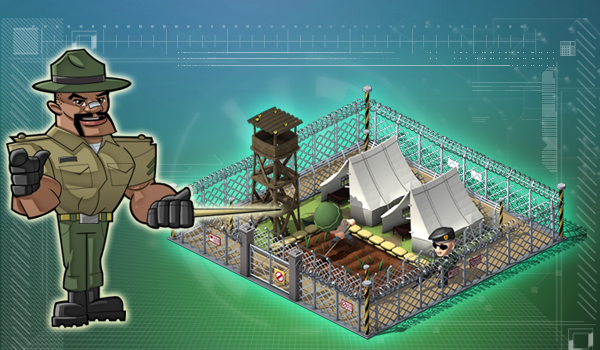 Ad blocker interference detected!
Wikia is a free-to-use site that makes money from advertising. We have a modified experience for viewers using ad blockers

Wikia is not accessible if you've made further modifications. Remove the custom ad blocker rule(s) and the page will load as expected.