Elite Hypersonic Bomber

—Image © Zynga
Information
Dominance
Level 39
Unlock For
184 Empire Points
Health
600
Tier Class
Tier 6 Unit
Class
Good against
Size
2x2
Defense Area
4x4
Build Time
0d 24:00
Source
Hangar III
Upgrade at
Air Force Research Lab
General Costs
Coins
36,000 Coins
Oil Needed
1,800 Oil

Market Price
135,000 Coins
Parts Needed for Upgrades
Upgrade Blueprints
9-11 Upgrade Blueprints
Altitude Indicators
9-11 Altitude Indicators
Flight Suits
9-11 Flight Suits
Landing Gears
9-11 Landing Gears
Upgraded Information
Costs

27,000 Coins
00000000000000001350.

1,350 Oil
135 Ore

Main Article > Elemental Escalation
Main Article > World Domination
Information for Elite Hypersonic Bomber
The Elite Hypersonic Bomber is the Elite Version of Hypersonic Bomber. It's based on the North American XB-70 Valkyrie, a prototype version of the B-70. This unit is unlocked when you reach Dominanace Rank 39 in World Domination.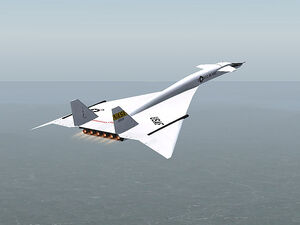 Ad blocker interference detected!
Wikia is a free-to-use site that makes money from advertising. We have a modified experience for viewers using ad blockers

Wikia is not accessible if you've made further modifications. Remove the custom ad blocker rule(s) and the page will load as expected.