Information for Bounty Center
Once a player activates the Bounty Center (at a cost between

6 Energy and

10 Energy depending on your level) a player will be able to earn liberty bonds from hits during combat and aswell as hits a player can earn 1x liberty bond per battle blitz battle, world domination battle and one per neighbour invasion won for a period of one hour.You would NOT get any liberty bond on neighbour invasion if the person is 11 levels lower than you.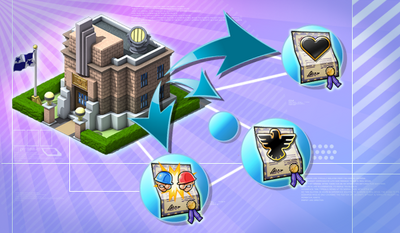 Ad blocker interference detected!
Wikia is a free-to-use site that makes money from advertising. We have a modified experience for viewers using ad blockers

Wikia is not accessible if you've made further modifications. Remove the custom ad blocker rule(s) and the page will load as expected.