Black Ops Fighter

—Image © Zynga
Information
Health
400
Tier Class
Tier 6 Unit
Class
Good against
Size
2x2
Defense Area
4x4
General Costs
Market Price
77,500 Coins

Main Article > Black Ops: Operation Hot Stuff
Information for Black Ops Fighter
Black Ops Fighter is a Limited Time Fighter released during Black Ops: Operation Hot Stuff with 400 Health, it first appeared as an Upgradable unit in Air Force Research Lab. It's based on the Sukhoi Su-47. On April 14, 2012 it became available in the Leaderboards for destroying 1,000 Units.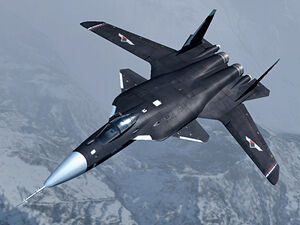 Ad blocker interference detected!
Wikia is a free-to-use site that makes money from advertising. We have a modified experience for viewers using ad blockers

Wikia is not accessible if you've made further modifications. Remove the custom ad blocker rule(s) and the page will load as expected.