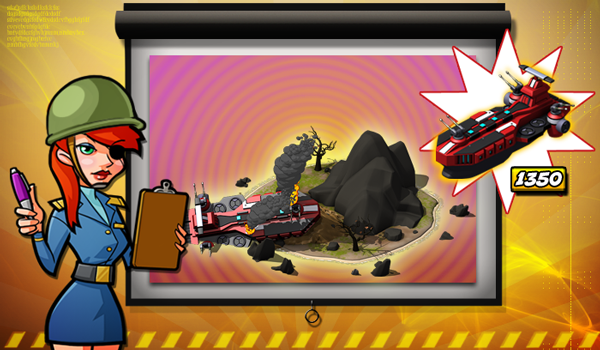 —Image © Zynga
Information
Level Req
Level 15
From
To
October 25, 2012 -
November 18, 2012
"
Earn an Elite Oton Battleship! You have 24 days to repair a wrecked ship before it sinks! The faster you salvage it, the stronger the reward unit!




"

—]
Collect 4 of each part per day.
Only 1 part is available to collect per day.
If a player collects 4 parts per day for the entire event a player can achive a maximum reward of 4x the Elite Oton Battleship MK IV.
Select how many days you have finished collecting 4 of all the parts within.
Other Events
Edit
Ad blocker interference detected!
Wikia is a free-to-use site that makes money from advertising. We have a modified experience for viewers using ad blockers

Wikia is not accessible if you've made further modifications. Remove the custom ad blocker rule(s) and the page will load as expected.